Starlight Surprise Workshop
by Sally Rapp, a former HCQ member, will be after the January meeting. Some of the Starlight Surprise quilts completed by our members.
New Hexie Workshop in November presented by Jeannie Flynn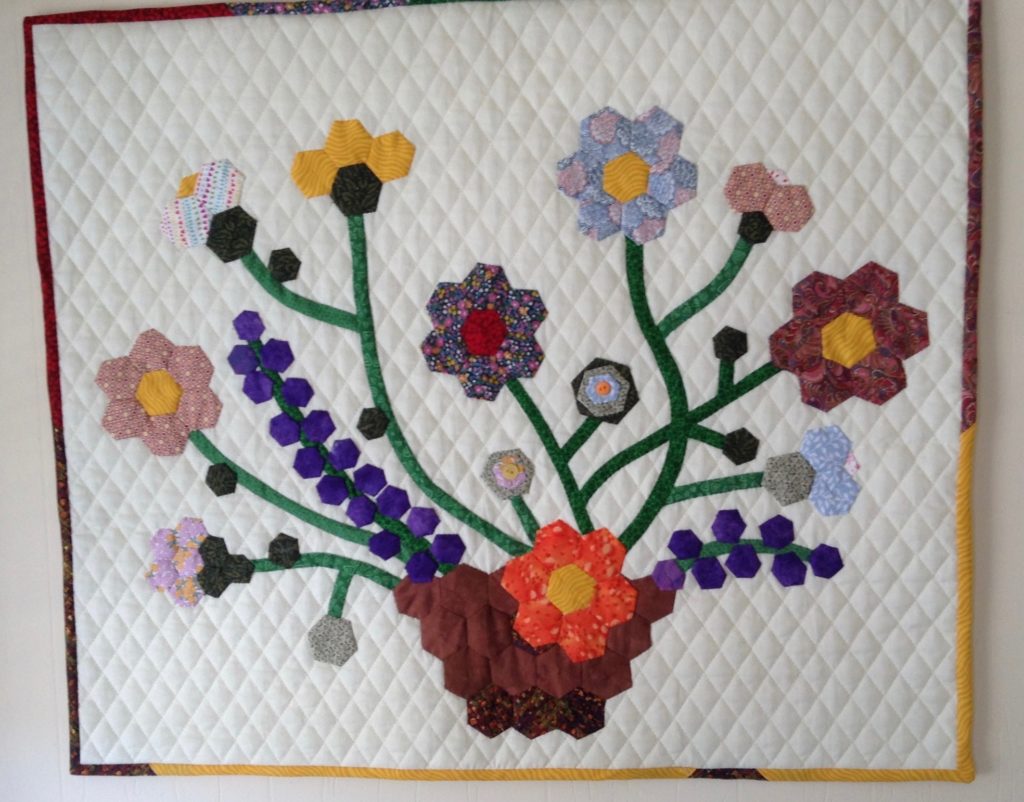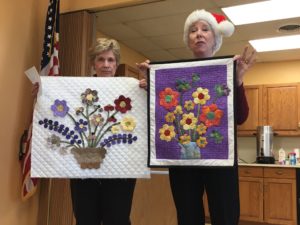 Twisted Table Runner Workshop – We enjoyed the workshop Judy taught in October. Judy is an excellent teacher. After the detailed cutting process, the runner sewed very quickly. Each different yet beautiful.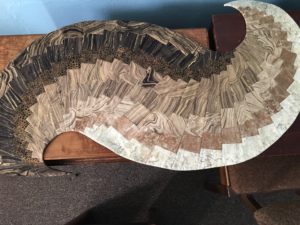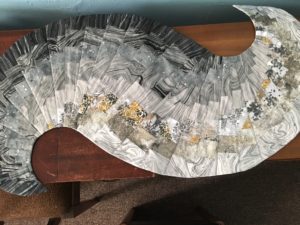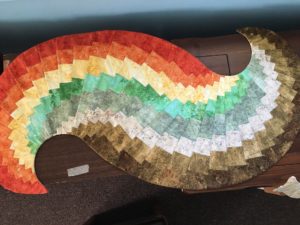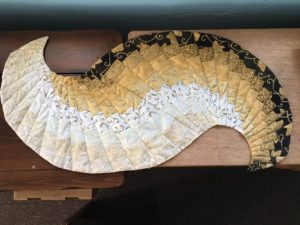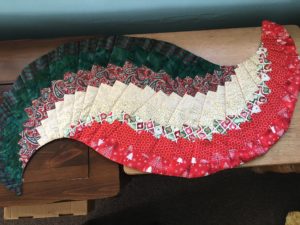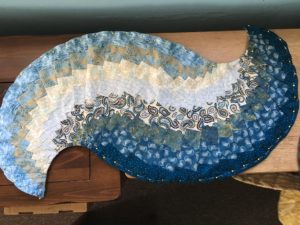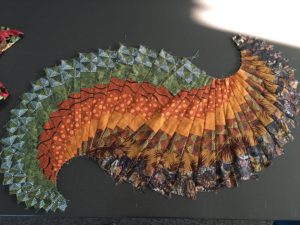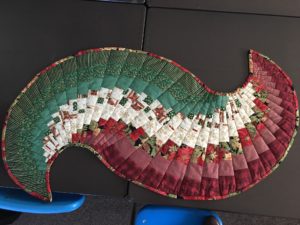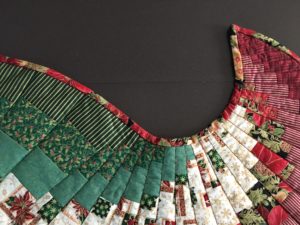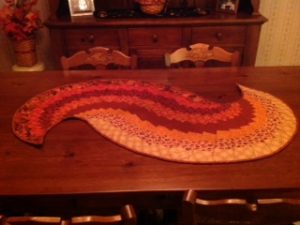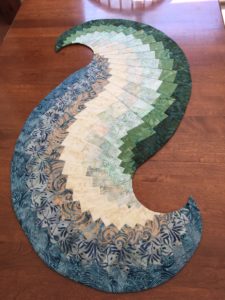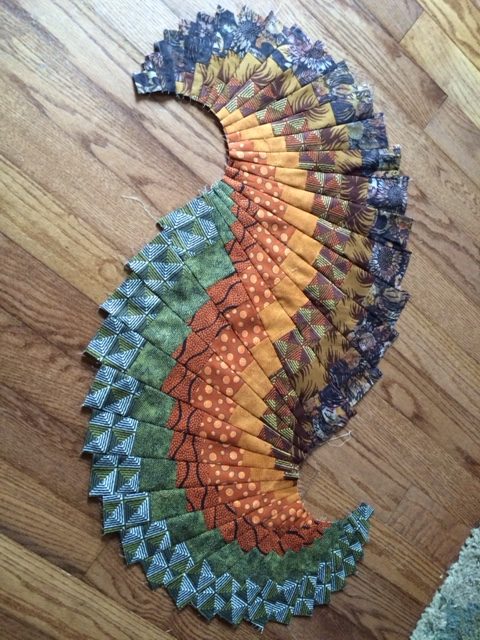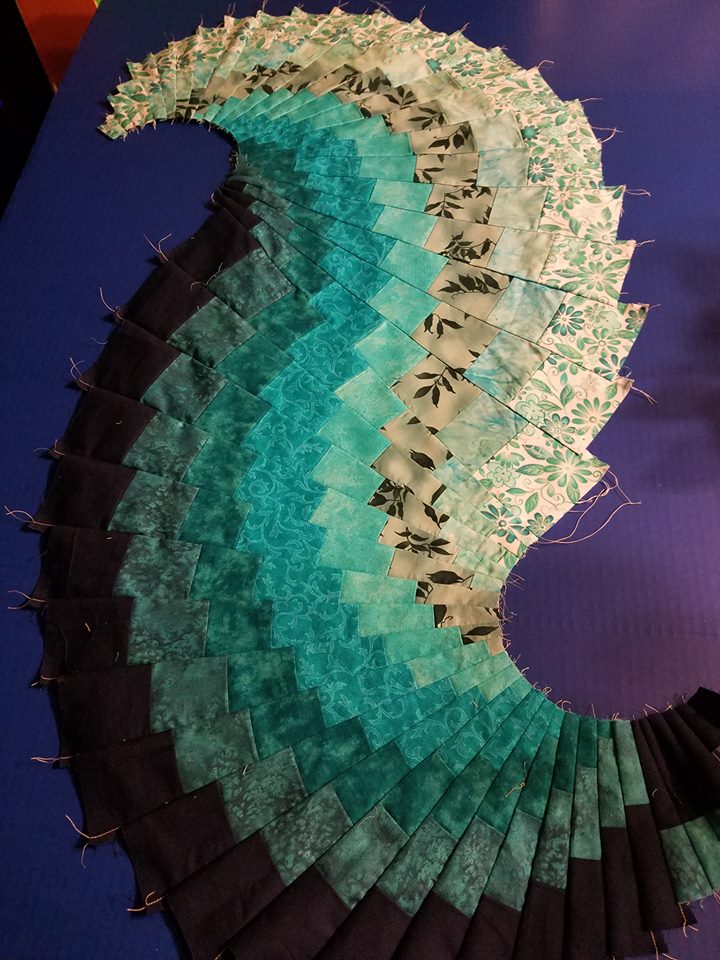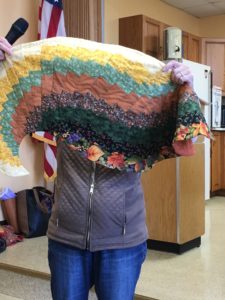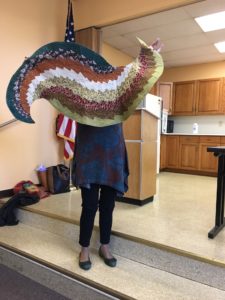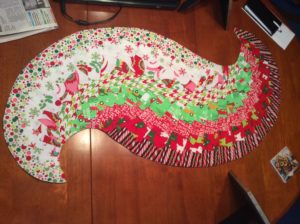 Ahead of the game – The first picture of the 2019 Raffle Quilt!!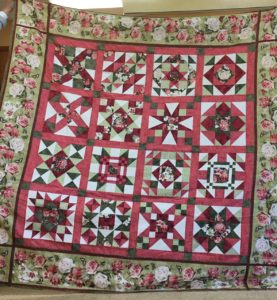 Fabricpalozza!! The Measure and Mark Party to jump start the measuring for the Recycle Room at the quilt show was quite a success. We had 23 ladies, 3 of the new members, and 2 guys come in and work very hard. Over 100 hours of time was spent during the 3 weeks. See you in February for more Measure and Mark fun. Great job! Thank you all! We will be accepting more fabric at each meeting. Time to clean out your stash ladies. Some pictures of the boxes full of measured fabric.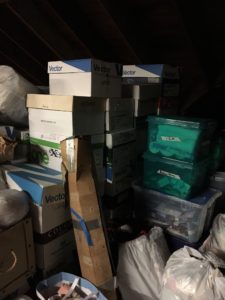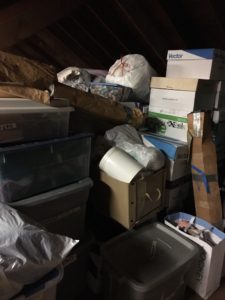 4-H Fair – Many people visited the Quilt Room during the 4-H Fair in August to ohh and ahh over the wonderful quilts. Now you can enjoy HCQ members' beautiful quilts too.
The set up team working hard.
The beautiful 2017 4-H Raffle Quilt in the frame to be quilted. Can't wait to see it next year.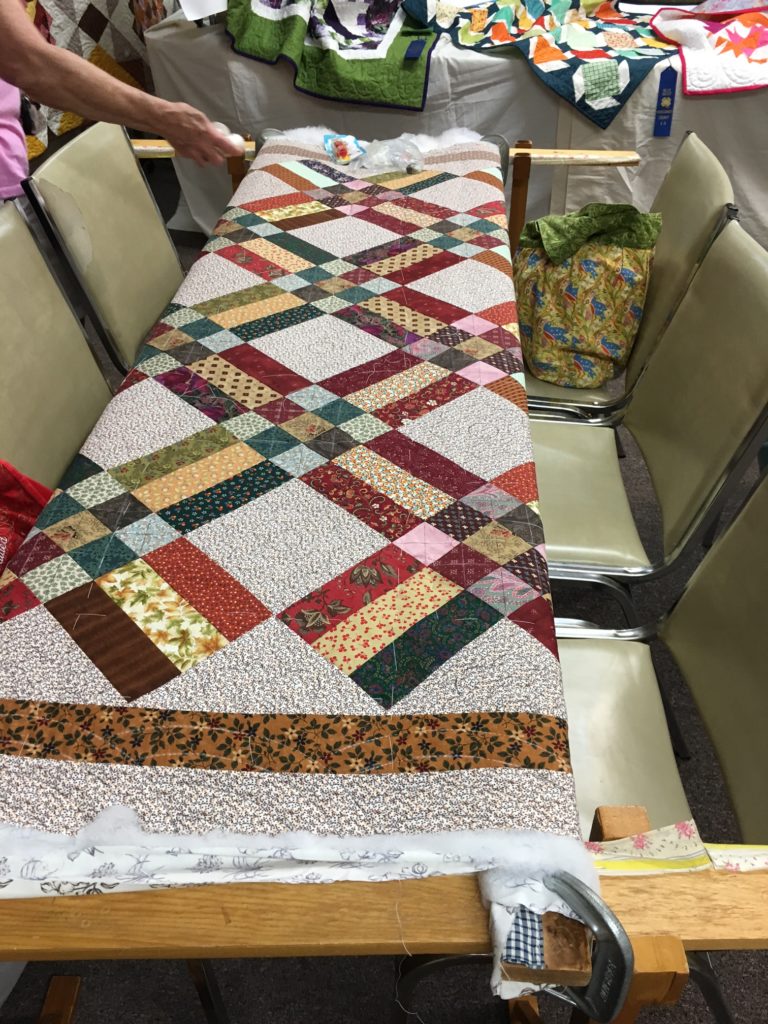 Quilt Show 2017 We are planning for our Bi-Annual Quilt Show, Quilts of Many Colors. It is scheduled for Friday March 24, 2017 and Saturday, March 25, 2017. In the past, we have been mentioned in the Philadelphia Inquirer and would love to see you there. In addition to many original quilts on display, we will have vendors, fabric sales, raffle quilts and food. Make it a "must do" on your Spring calendar and banish those Winter blues. See more information on the Quilt Show 2017 page. Directions to the 4-H Center in Collegeville are listed in the Contact Us tab.
Raffle Quilt– Our beautiful raffle quilt, Stars over Annandale, is displayed on the 2017 Quilt Show page.