Ronald Mc Donald House in Danville trip to give them our RMD quilts we have made the last two years for all children in the RMD house. The guild members also sewed pillowcases and placemats to be used in the house.
The May meeting was a comedy routine with quilt slow information sprinkled in by our speaker, Mark Lipinski. We laughed our way through his quilt journey. His message; slow down, enjoy your quilting, find new pleasure in challenging yourself with new techniques and reawaken your passion for quilting. A wonderful way to end a fantastic two years! Thank you to our Executive Board for doing just that, reawakening our passion for quilting.
Our 2017 Quilt Show Viewer's Choice Awards
Thanks to Warren, HCQ's handyman, Jeannie's HCQ apron is framed and hung in the Walnut Room. He made the beautiful frame for the apron. Evelyn's quilt show pins are now displayed as well.
First picture of the 2019 Quilt Show First Place Prize Raffle Quilt, "Poetic Blossoms" already in the quilt frame!

Second Place Prize for 2019 Quilt Show is a quilt pieced by the late Rosie Mutter.

Quilts for the 4 H Fundraiser in April
Nannette machine quilted a quilt for the 4 H fundraiser.



HelenMarie sewed a quilt for the 4 H fundraiser.

Helen's acquaintance gave HCQ many quilt tops to be used for a silent auctioned for our members at a meeting in the Fall, it will be announced later.
Starlight Surprise Workshop
by Sally Rapp, a former HCQ member, was held after the January meeting. Some of the Starlight Surprise quilts completed by our members.
New Hexie Workshop in November presented by Jeannie Flynn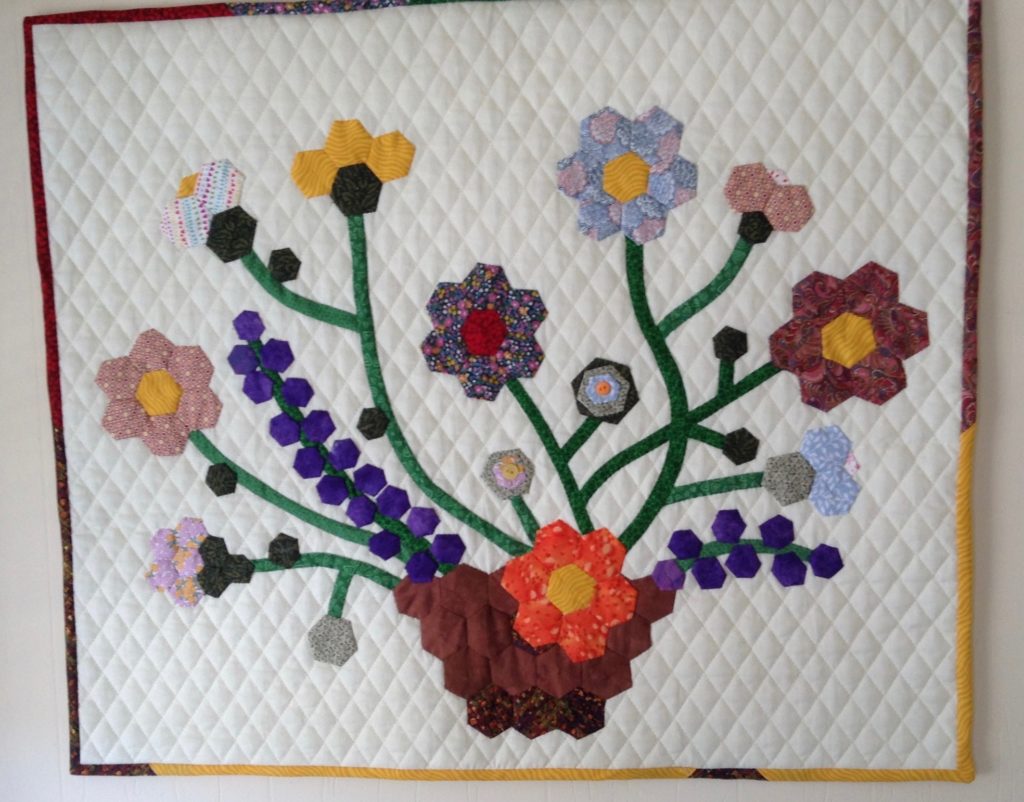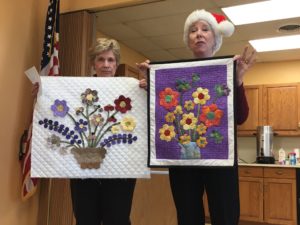 Twisted Table Runner Workshop – We enjoyed the workshop Judy taught in October. Judy is an excellent teacher. After the detailed cutting process, the runner sewed very quickly. Each different yet beautiful.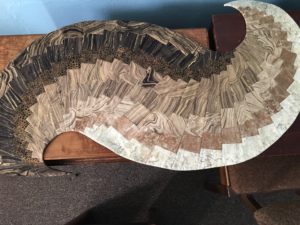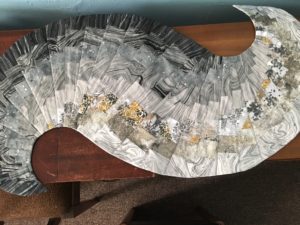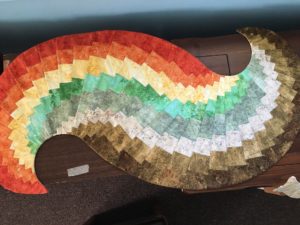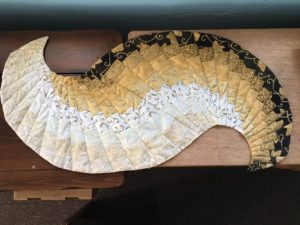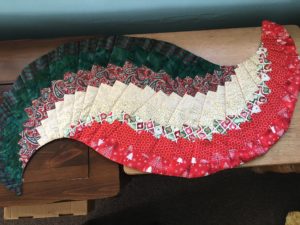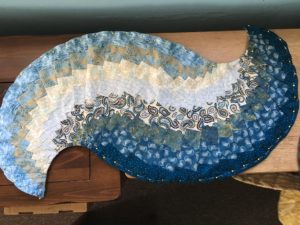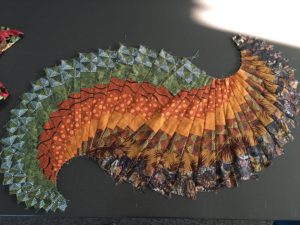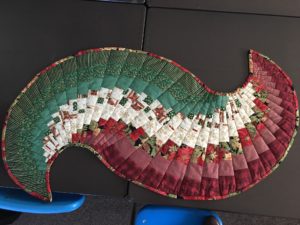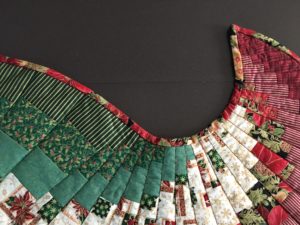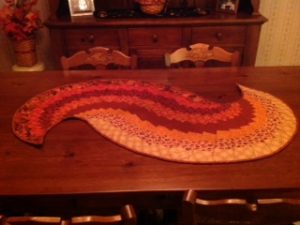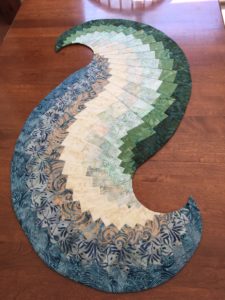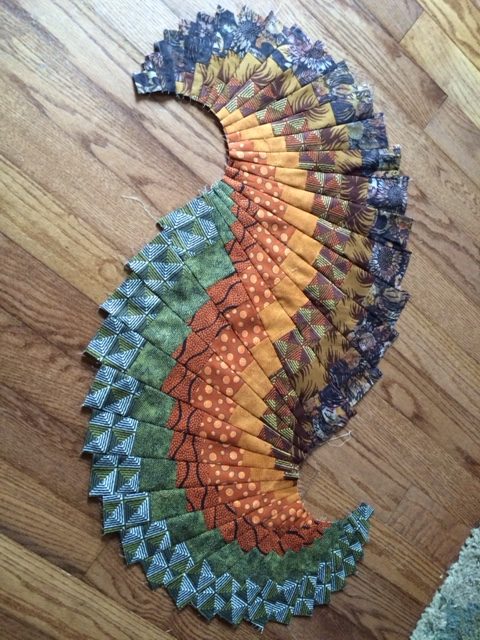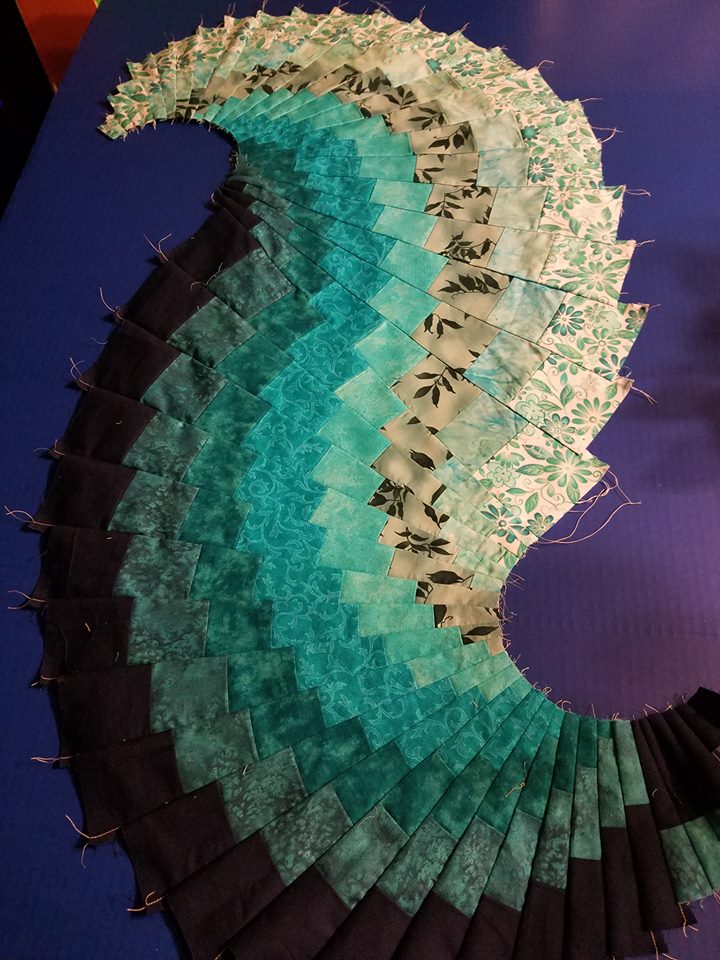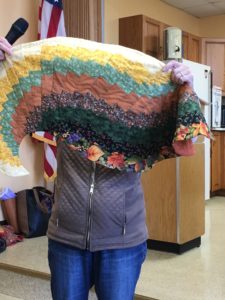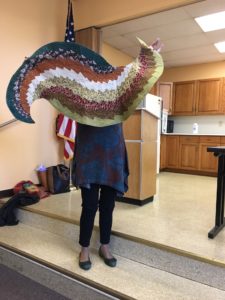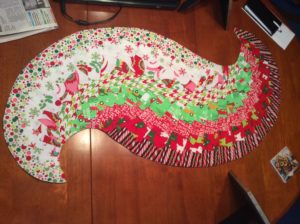 Ahead of the game – The first picture of the 2019 Raffle Quilt!!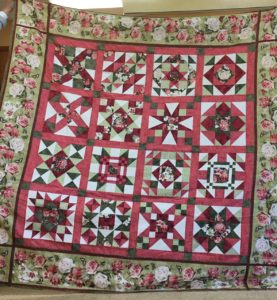 Fabricpalozza!! The Measure and Mark Party to jump start the measuring for the Recycle Room at the quilt show was quite a success. We had 23 ladies, 3 of the new members, and 2 guys come in and work very hard. Over 100 hours of time was spent during the 3 weeks. See you in February for more Measure and Mark fun. Great job! Thank you all! We will be accepting more fabric at each meeting. Time to clean out your stash ladies. Some pictures of the boxes full of measured fabric.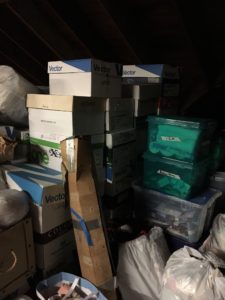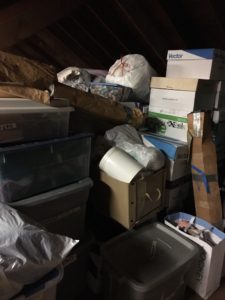 4-H Fair – Many people visited the Quilt Room during the 4-H Fair in August to ohh and ahh over the wonderful quilts. Now you can enjoy HCQ members' beautiful quilts too.
The set up team working hard.
The beautiful 2017 4-H Raffle Quilt in the frame to be quilted. Can't wait to see it next year.