HCQ members worked very hard to produce a fabulous show. One quilt after the other was beautiful, well made works of art. Our young friends from Tykes and Tots had a good time looking at the quilts. They made some paper quilts of their own.
Enjoy the show!
Large Quilts
Block of the Month 2016 – See other BOM in the Education Room.
Block of the Month 2015
Wall Hangings
Challenge Quilts
Education Room





















Recycle Room
Kitchen, Rada, Consignment, Door Prizes and Bag Raffle







Ladies working hard and enjoying their time at the quilt show.
Raffle Quilt First and Second Place Quilt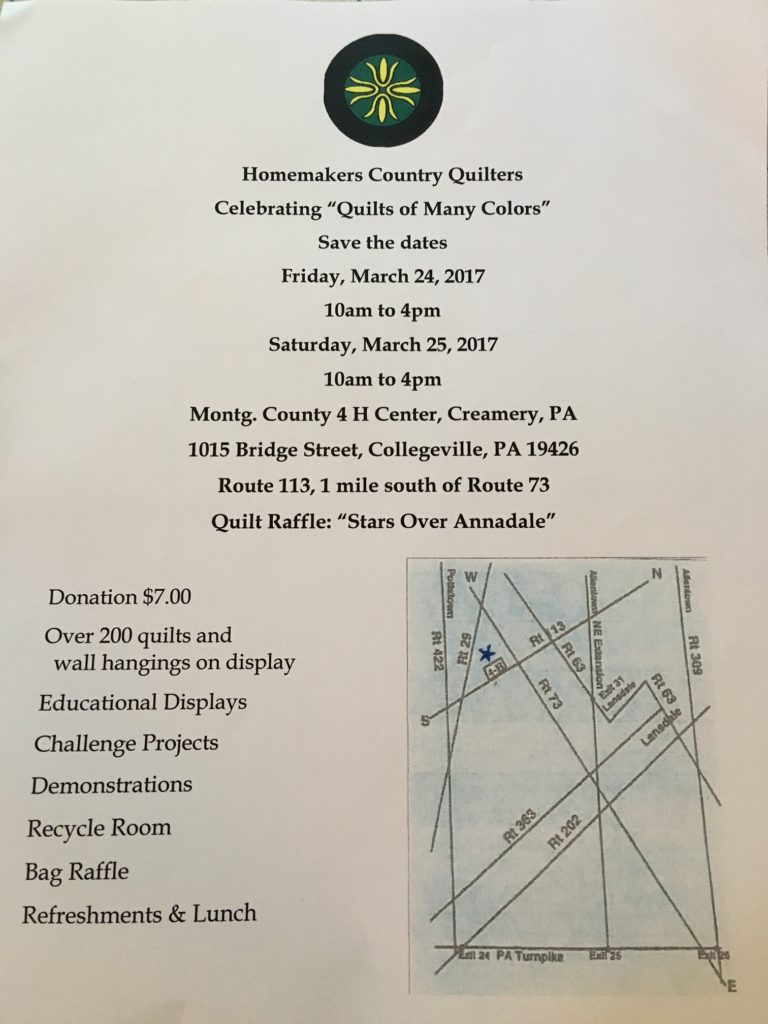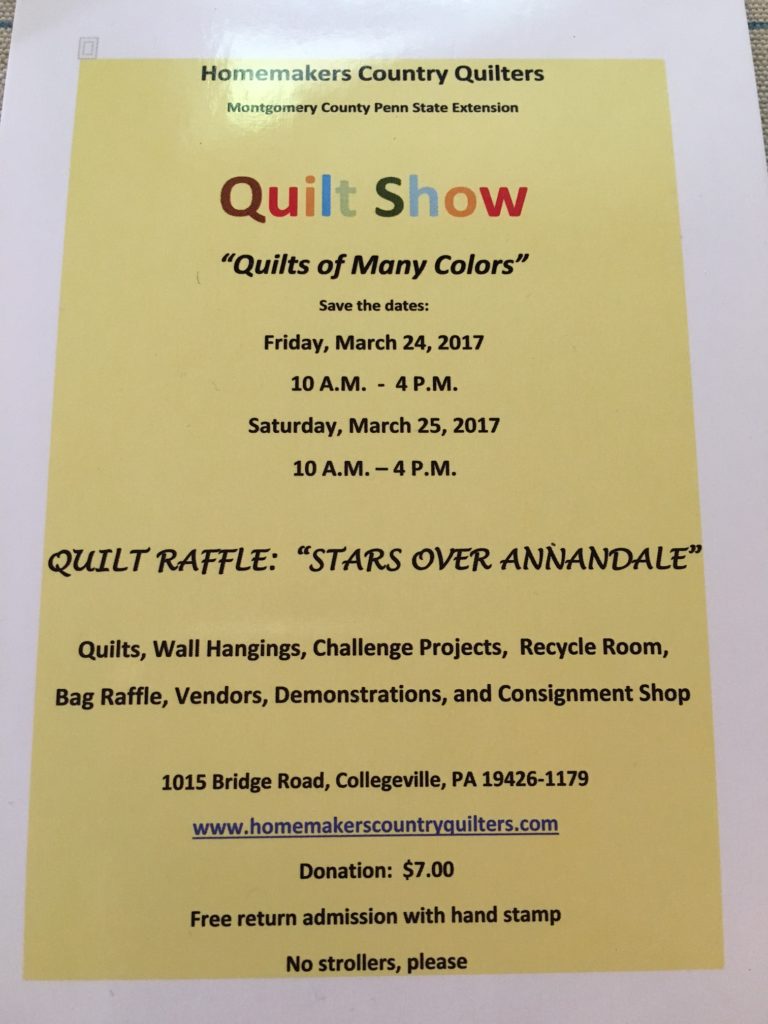 Raffle Quilt– We just couldn't wait to show off our beautiful raffle quilt.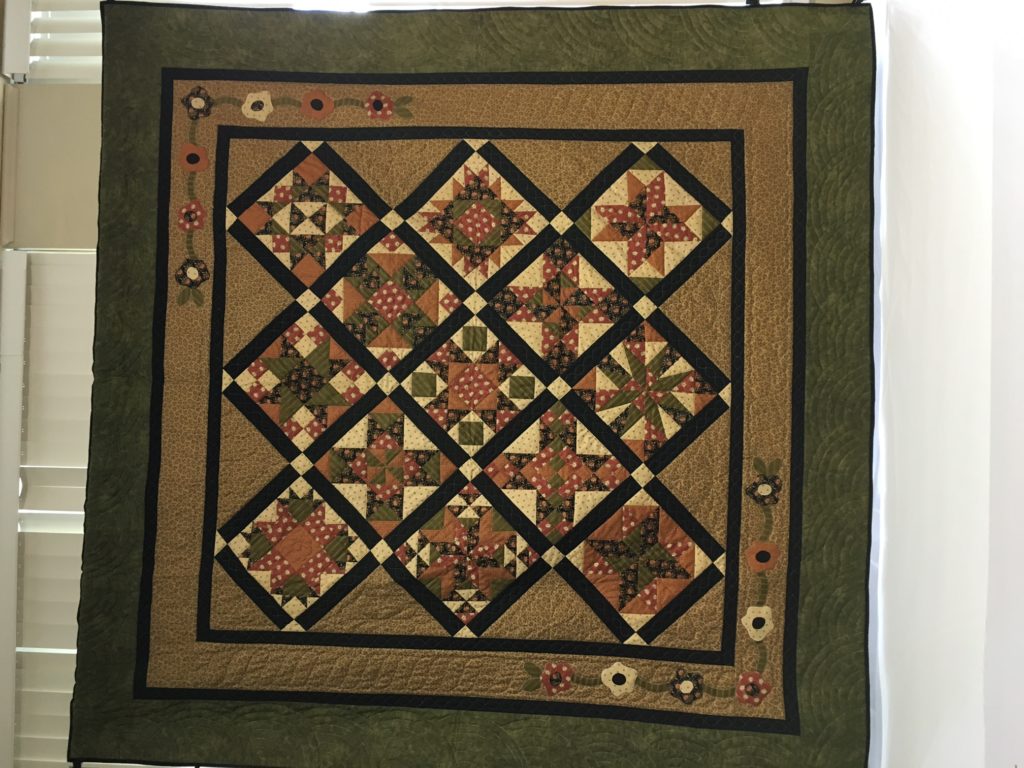 The pattern is Stars over Annandale which is set on point for dramatic effect and the appliqué flowers on the border are spectacular!
The hand quilting done by a dedicated group of quilters in our guild is fabulous! The queen size quilt (95×95") will be on display at the 4-H Fair in August at the 4-H Center in Creamery. You will be able to purchase raffle tickets at that time and from any HCQ member. The raffle will continue until our quilt show on March 24-25, 2017. The lucky winner will be picked at that time. Many thanks to; Dot Allison who donated the quilt blocks from Byrne's Sewing block of the month project, Marianne Saboe who assembled the quilt and added the appliqué border, Joyce Stemple who donated the border and backing fabric, Anne Fisher sewed the binding on the quilt and our faithful group of hand quilters. This was a group effort with a fantastic result! Thank you ladies!