Quilts of Valor
Linda, Jane, Marty Winners

Jane H 1st Place

Linda C 2nd Place

Marty K 3rd Place
Education Room
Wall Hangings
Winners Sue, Pat and Linda

Linda C 1st Place

Linda C 1st Place

Pat 2nd place

Sue 3rd Place
Large Quilts
Linda, Eva,Marcia winners

Linda C 1st Place

Eva 2nd Place

Marcia 3rd Place

3rd Place
Having Fun Yet?
Channel 39 LVTV's report about the quilt show.
www.wlvt.org/blogs/montgomery/homemakers-country-quilt-show-returns-to-montco/
Recycle Room
Recycle Room

Books and Magazines

Got Buttons!

Did someone say Free Fabric?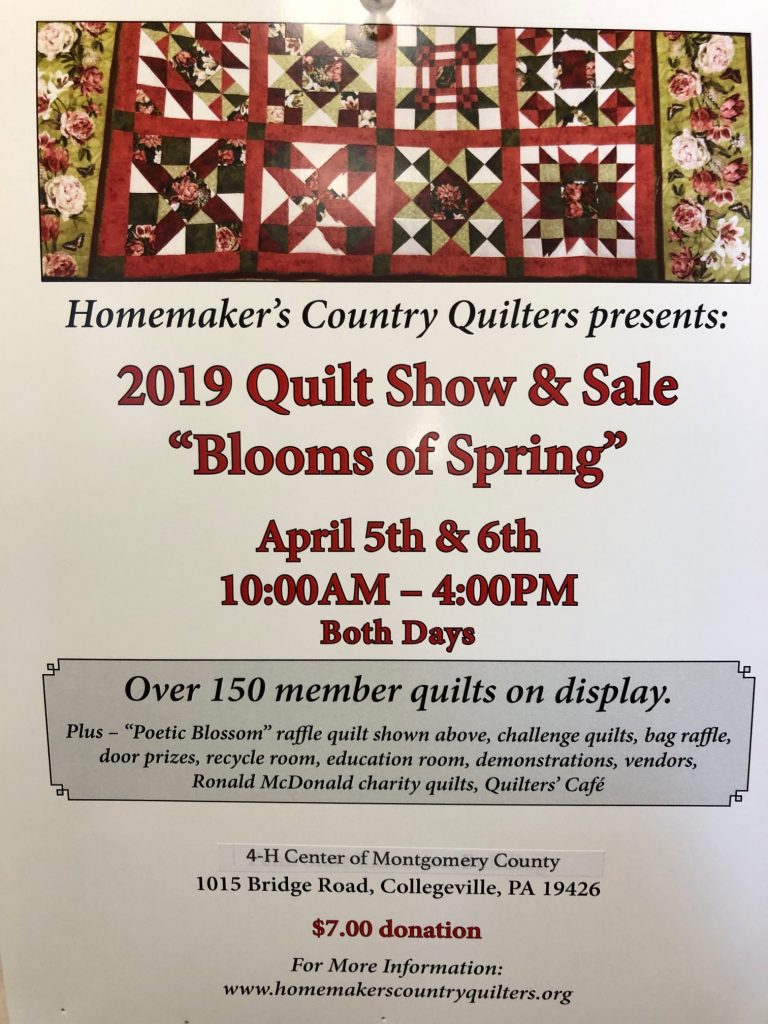 Check out the What's New tab to see the progress being made for our wonderful Recycle Room at the Quilt Show. We have lots of treasures for you to purchase. Remember cash or check only.